In light of the continuing Covid -19 situation and present travel restrictions in our province, Adventures Newfoundland is offering a variety of tour options with new pricing to Staycationers for the summer of 2021. These tours will also be available to anyone who qualifies to visit should the present travel restrictions be lifted as the tourist season progresses. All tours will have historic Exploits Island as a destination. You can choose from single to Multi-day excursions , mode of tour travel once on the island such as walking, kayaking or power boat, and also pick your activity of choice such as wild blue mussel or lobster boils , cod fishing , interpretive walks, old cemeteries, and climbing to lookouts. And if you are really adventurous, you can hike to and stay at our remote lighthouse station accommodations at Surgeon Cove Head and enjoy a relaxing evening overlooking the beautiful bay of Exploits. Contact us at info@adventuresnl.ca or call 1 709 424 0423 to build your own itinerary and for pricing.
Adventure with us!
We are pretty excited about our new video showing just a few of the things we do here at Adventures Newfoundland . It covers the stunning scenery of Exploits Island and some of the activities you can experience with us. Featuring our remote accommodations at Surgeon Cove Head, displaying some drone footage, the interior of the Inn, and a spar and boom clip showing the way we have to get supplies to the top. Music is the Wedding Gift by @rawlinscross . The video was produced by Warren Robertson of Scope Digital Media
See More
An unforgettable kayaking experience awaits!
Add a little adventure to your life by partaking in one of Adventures Newfoundland's sea kayak tours in the Bay of Exploits on the island of Newfoundland. Located within the much larger Notre Dame Bay, the Bay of Exploits has been described as a paddler's paradise. Numerous islands, marine life, spectacular scenery and historic resettled communities, such as the village of Exploits, make this bay a destination for sea kayakers far and wide.
See More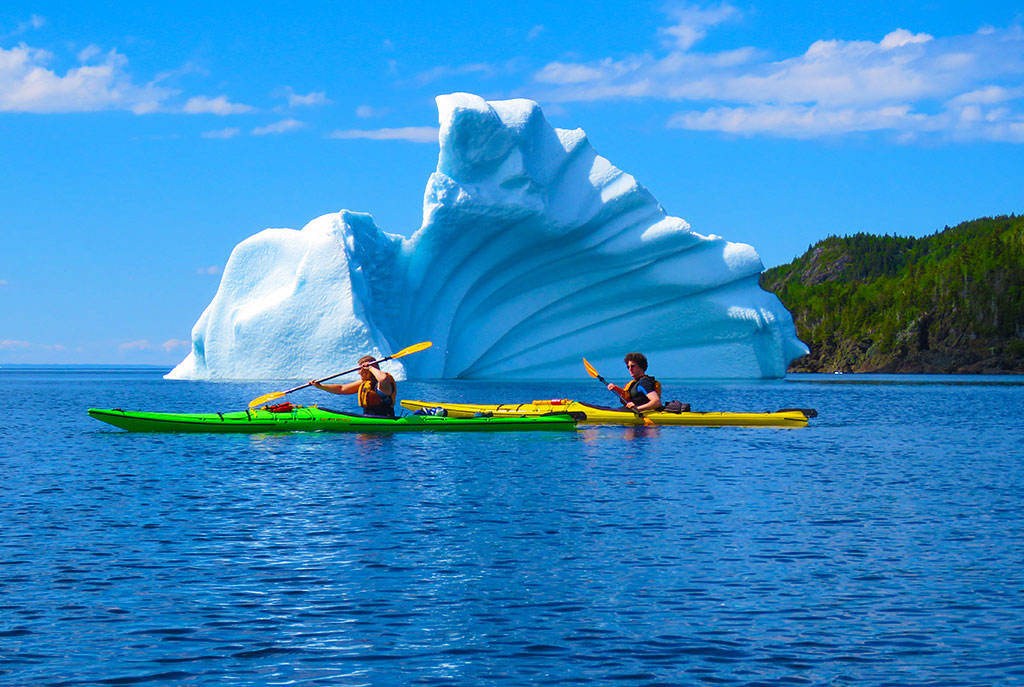 adventure
For those who don't feel like kayaking is for them, Adventures Nl is offering experiential, action-packed 3- and 4-day hiking tours on the historic Island of Exploits.
If you are an experienced kayaker, and prefer getting out on your own to explore, we have fully outfitted sea kayaks available for rent.