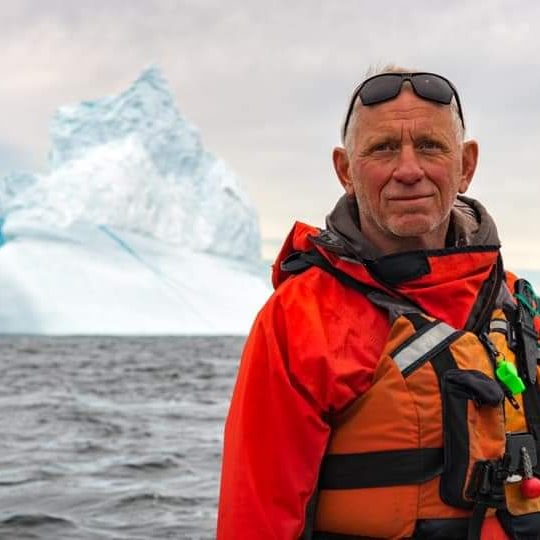 Paul Langdon
Paul was born and raised in the seaport town of Botwood. He spent 37 years as a conservation officer in the provinces of Nova Scotia and Newfoundland and Labrador. In his past capacity as a Wildlife Enforcement Officer with Environment Canada, Paul and his co-workers patrolled the vast coastlines of Newfoundland and Labrador to monitor the large annual migration of migratory sea birds from the Eastern Canadian Arctic and Greenland to the overwintering feeding areas around Newfoundland. Throughout his career, he has developed an excellent rapport with the public, and for many years, he taught courses related to the outdoors, such as sea kayaking, map and compass, and firearm safety to both youth groups and adults.
In 2002, he started a sea kayaking business and since then offered single day and multiday expedition tours in the beautiful Bay of Exploits. Paul is now expanding to include multiday adventure tours as well as remote accommodations on Exploits Island.
Paul is committed to providing a quality and rewarding experience to his clients with an emphasis on safety. He insists his staff be of high standard, possessing the skills necessary for the job at hand.
General Training:
Paddle Canada Level 3 Sea Kayaking
Canadian Red Cross Wilderness First Aid
Marine Navigation
National Instructor Training
Diploma in Forest Resources Technology
Marine Emergency Duties A2
Small Vessel Operators certificate
Small boating Safety Certificate
Advanced Inland Water Transport certificate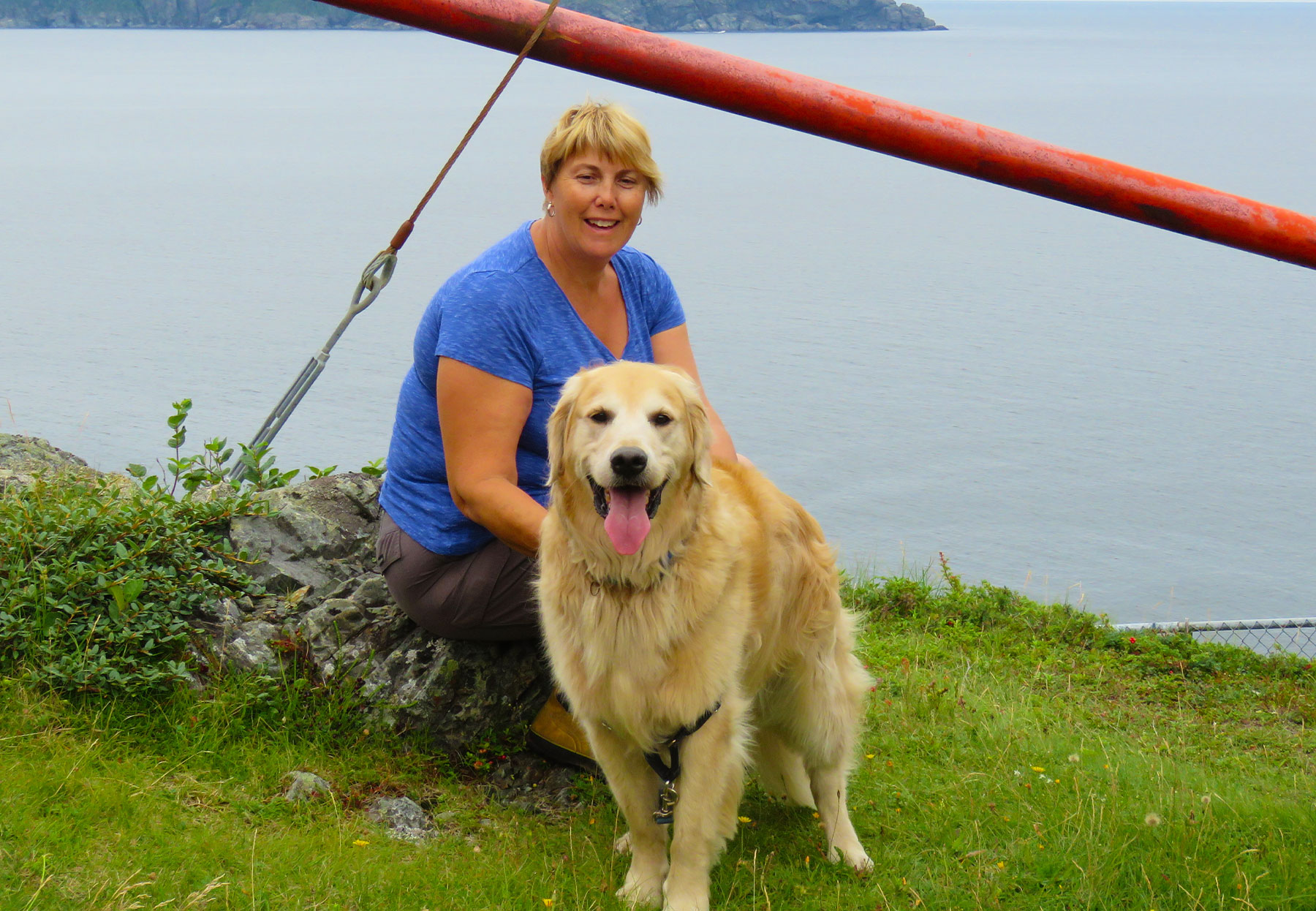 Joanne Langdon
Affectionately known as "Momma Joe", Joanne has been actively involved in the company with her husband, Paul, since its founding in 2002. As her nickname suggests, she will quickly become a mother to everyone and make you feel at home in a flash. Besides assisting in tour organization and logistics, she specializes in traditional Newfoundland cooking and delectable desserts that will leave you looking forward to every meal. Joanne is a quilter and a passionate knitter of hats, socks, mittens, and now the popular "trigger mitts." You will no doubt see her with needles in hand if you choose to stay at The Escape.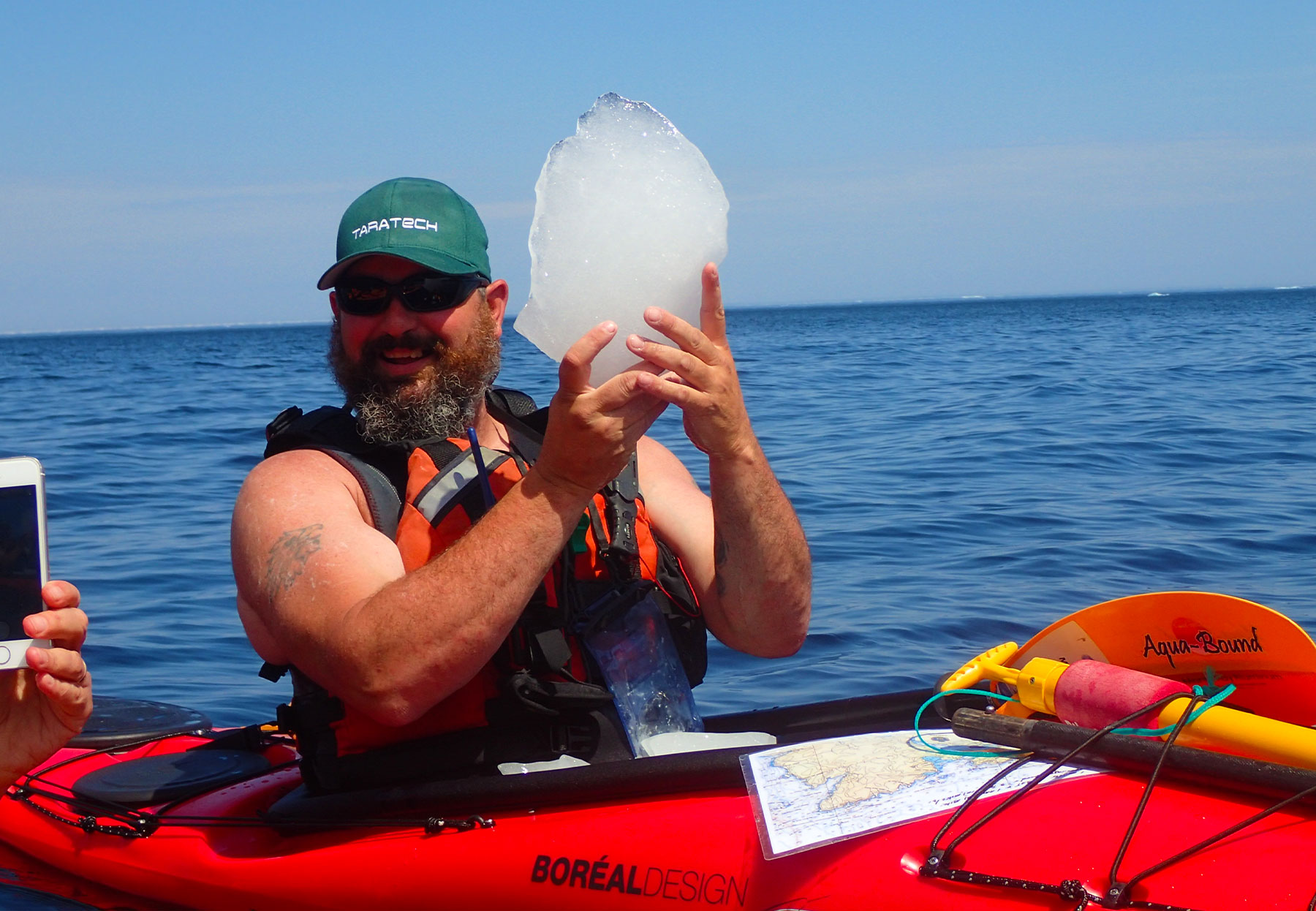 Jason Folkes
Jason was born and raised in Grand Falls-Windsor, Nl and has been working as a guide in the outdoor adventures area for nearly 25 years. He is the owner of "Hideaway Lodge," a big game hunting lodge located in central Newfoundland and has been a sea kayak guide with Adventures Newfoundland for several years. He is a skilled paddler and woodsman and is as much at home while hiking the trails of the offshore islands in the Bay of Exploits as he is in a kayak. His love for plant identification is evident, not only from his observations while hiking but also by the weight of field guides he sometimes carries. His physical strength is surpassed only by his great sense of humor, and you can be rest assured you will be in capable hands while in his company.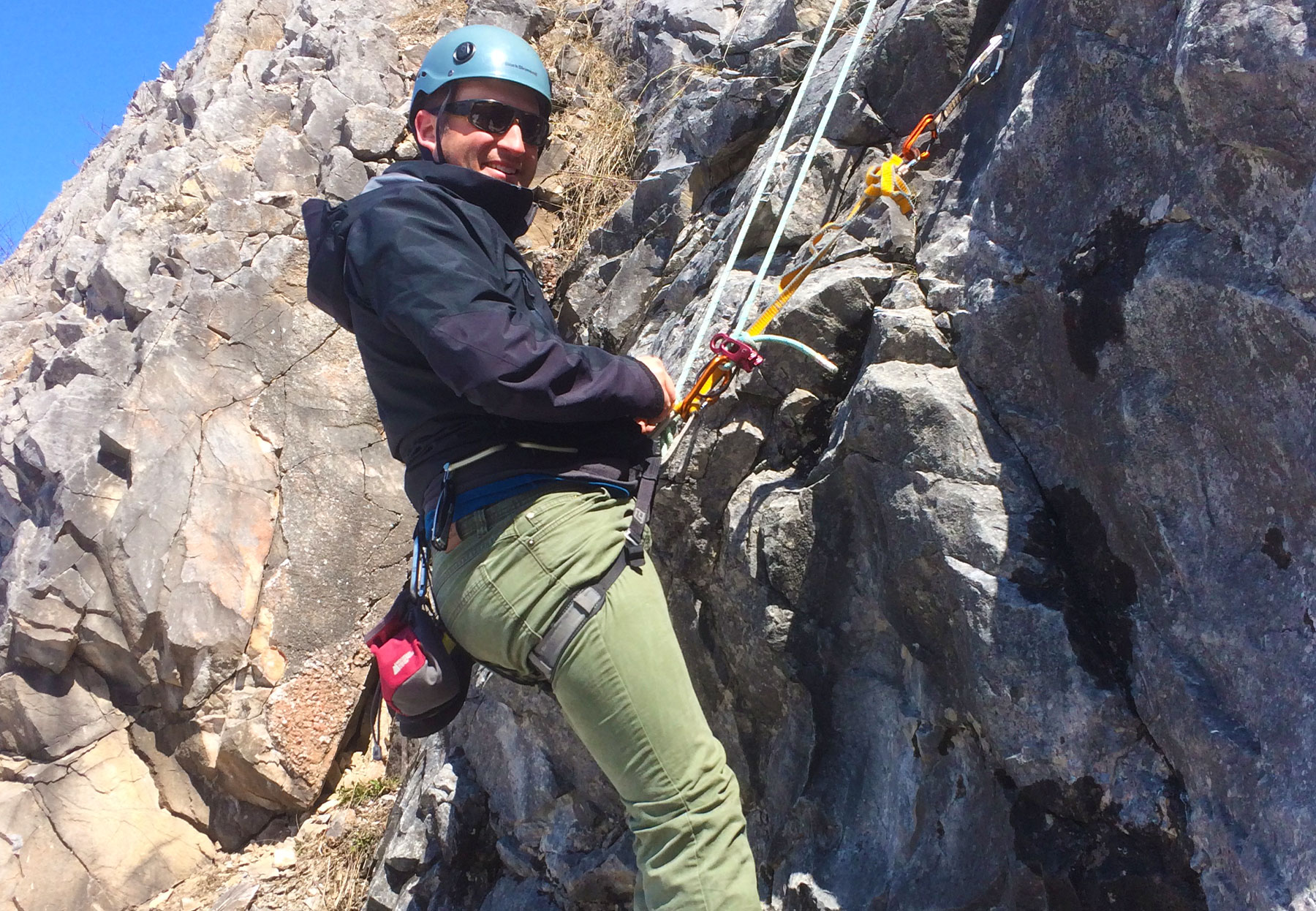 Jamie Harnum
Jamie was born and raised in Winterton, Newfoundland and received a diploma in Adventure Tourism in 2007. Since that time, he has worked as a guide in the fields of kayaking, hiking, climbing, zip lining, mountain biking, big game hunting and fishing. During the winter months, Jamie teaches and coaches snowboarding. He started with Adventure Central as a sea kayak guide in 2017.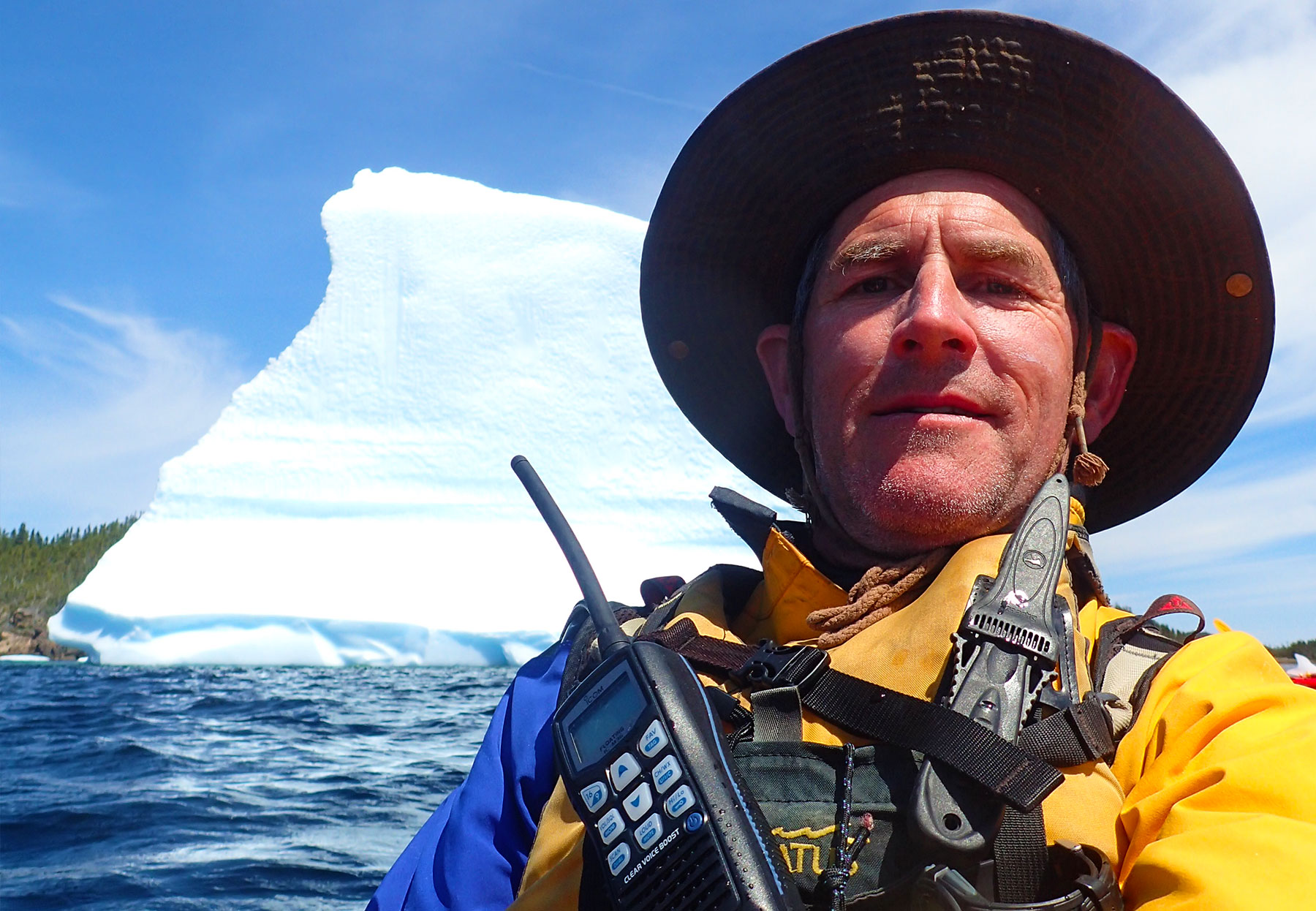 Dirk Muir
Dirk grew up in the mountains, oceans, forests, and scrub-like "fynbos" vegetation surrounding Cape Town, South Africa. Then a surfer and diver, he only dabbled in paddling in those early days while completing an M.Sc. in Indigenous Forest Ecology and Conservation. Faced with being conscripted into the apartheid military post university, he chose to leave the country. After an unsatisfying stint amongst the crowds of England and Ireland, luck would bring him to Notre Dame Bay on the Northeast coast of Newfoundland.
He has now settled into a rhythm of working seasonally in the tourism industry. In the winters he is a snowboarding instructor and a pro ski-patroller, and in the summers he is a guide and multipurpose "hand" (boat operator, lighthouse renovator and enthusiastic hauler of things heavy and precious) with Adventures Newfoundland. Dirk has been certified as a Paddle Canada Level Three Sea Kayaker and as a BCU 4 Star Paddler, and he is pursuing a personal interest in building skin-on-frame kayaks and Greenland paddles, then applying these objects to use in this place of great beauty. He looks forward to sharing those passions with you.